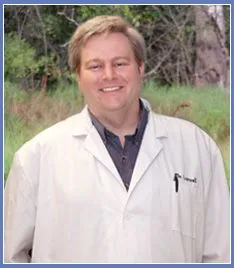 Palatine Animal Hospital is a modern, full-service veterinary hospital serving the people of Palatine and surrounding suburbs for more than 55 years. We are pet owners ourselves and each of our skilled doctors and caring staff understand that your pet is an important and vital member of your family. This is why when you come to us for a routine wellness visit or to care for an ill or injured pet you will receive the best that modern veterinary medicine has to offer within a welcoming, caring and friendly atmosphere.
Founded in 1955, Palatine Animal Hospital became a very early member of the American Animal Hospital Association and we have always practiced within this organization's strict guidelines. As a result, the Hospital quickly earned a reputation for the quality of the care we provide and the compassion of our medical team.
As animal care professionals, we know that the key to providing your pet with a long, healthy and happy life is preventative care. This is why thorough wellness checkups and a balanced approach to vaccinations are a standard piece of the pet care we offer. We also recommend and provide thorough dental care, personalized puppy and senior wellness examinations, dermatological care, thorough parasite control program, microchipping, a full range of diagnostic services, behavior and nutritional counseling, and more.
However, preventative care does not begin and end at our facility. When you come in for an appointment you will receive important home healthcare advice as well as new information and recommendations for the care of your particular type and breed of pet.
We also understand that accidents and illness will happen even to the healthiest of pets. This is where Palatine Animal Hospital excels. The skill and expertise of our doctors is enhanced by modern diagnostic imaging equipment, in-house medical testing capabilities, complete surgical suite, and wide range of internal medicine expertise and resources.
Palatine Animal Hospital is committed to providing the highest quality of care for your pet by staff that is courteous and friendly, in a facility that is comfortable, safe and convenient. Please take a look around our website and feel free to give us a call at (847) 359-1688 if you have any questions or would like to schedule an appointment for your pet.
---
American Animal Hospital Association (AAHA) Accredited
Palatine Animal Hospital is proud to be an American Animal Hospital Association-accredited veterinary hospital. This distinction is achieved by fewer than 15 percent of the animal hospitals throughout the United States.
What does this mean for you and your pet? To achieve AAHA certification, our hospital has passed rigorous, comprehensive inspections of our facility, management and medical equipment. We strive to meet and, when possible, exceed AAHA requirements. This means your pet receives the highest-quality veterinary care possible when he or she visits Palatine Animal Hospital.